Welcome!
What a privilege it is to teach the Bible to children! Every denomination seeks to provide lessons and materials for its teachers. Most do a very fine job of it. Some great internet sites provide excellent resources.
Teachingthebibletokids.org contains lessons, songs, ideas for organization, and other materials—all free, downloadable, and printable. Here the Bible teacher will eventually find lessons for virtually every Bible story, not just the "top 100" or so.
May God be pleased to use this site for your help and His glory!
About Me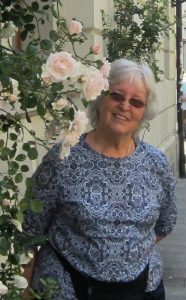 In 1965 I graduated from Pillsbury Baptist Bible College. Since our marriage in 1967, my husband has taught me a great deal about theology (much that has moved me from my comfort zone). We have six grown children. Nearly all of our married life has been in full-time ministry, including four pastorates and a few years in itinerant evangelism.
I love to study the Word of God and to present it to young minds and hearts.
Marilyn Alexander

This website and its content is copyright of teachingthebibletokids.org –            © 2023. All rights reserved.
Any redistribution or reproduction of part or all of the contents in any form is prohibited other than the following:
-You may print or download to a local hard disk extracts for your personal and non-commercial use only.
-You may copy the content to individual third parties for their personal use, but only if you acknowledge the website as the source of the material.
-You may not, except with our express written permission, distribute or commercially exploit the content.